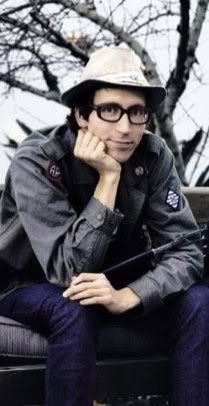 Wanted to share some new stuff DJ Turbotito has been working on.
He is seriously on FIREEEE
His new remix of Science and Industry stays true to the original grimey synth line from the original track but gives it a nice spaced out touch, great for the playing out.
I first heard the Science and Industry track from DJ Chris Holmes in LA. They are made up of Chris Holmes, James Curd (The greenskeepers) and JDUB. Here's a link to download the track for free.
http://www.zshare.net/audio/69949131f1bff57b/
(CLICK TO DOWNLOAD "SCIENCE AND INDUSTRY-LET'S GO LET'S GO (TURBOTITO DUB)
You can also get the original track here:
http://homepage.mac.com/ashtarchris1/filechute/Science%20%26%20Industry%20ep.zip
Here is also a mixtape Turbotito released during last weeks tragic RAINSTORM.
http://www.thefader.com/2009/12/11/premiere-turbotito-when-it-rains-it-pours-mixtape-mp3
He is also recently just finished remixes for Dead Man's Bones and We Are the World along with some recent collaborations with SKEET SKEET.
You can catch him this friday, as he is one of the DJ's playing me and Killer Cam's Birthday party and ts2 along with SOLAR from Pacific Sound in SF, DJ SKEET SKEET and COSMIC KIDS.